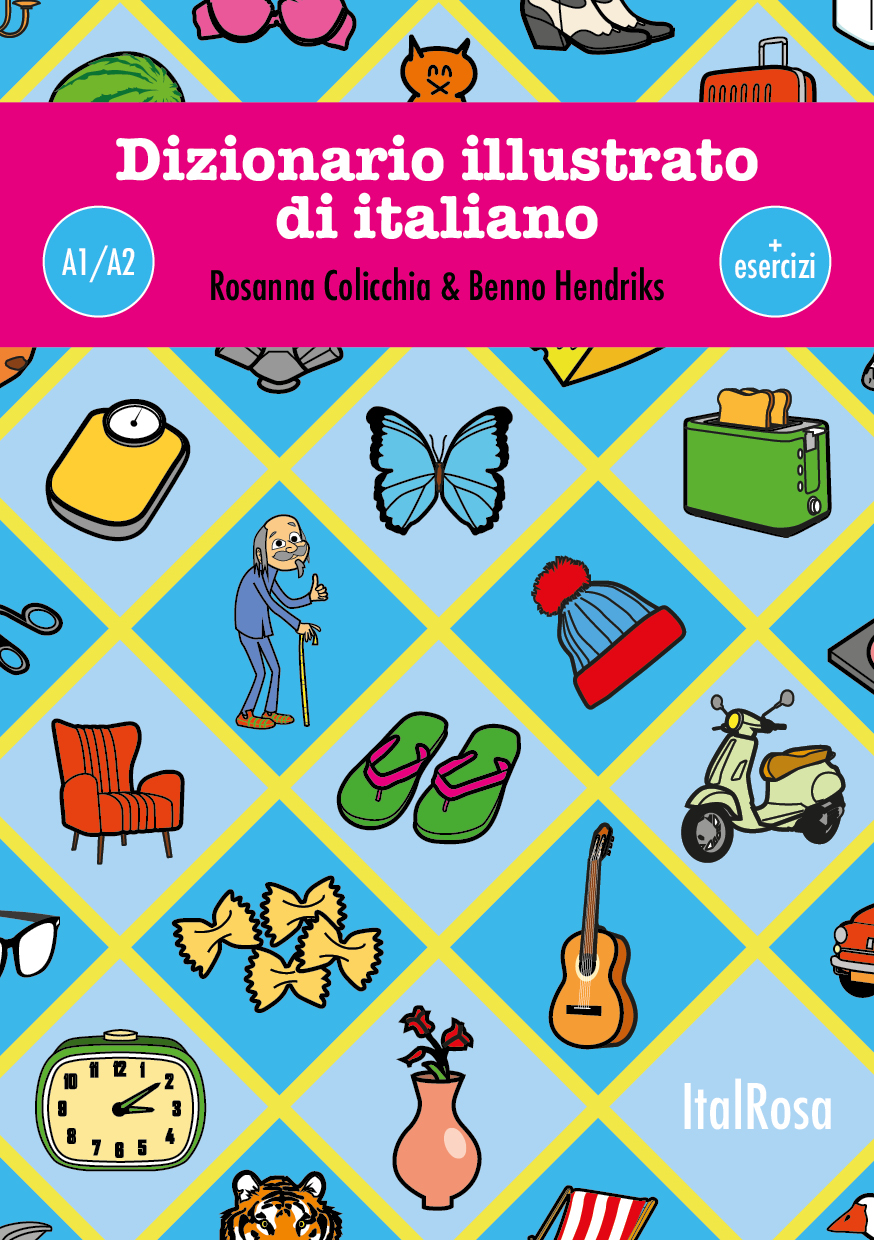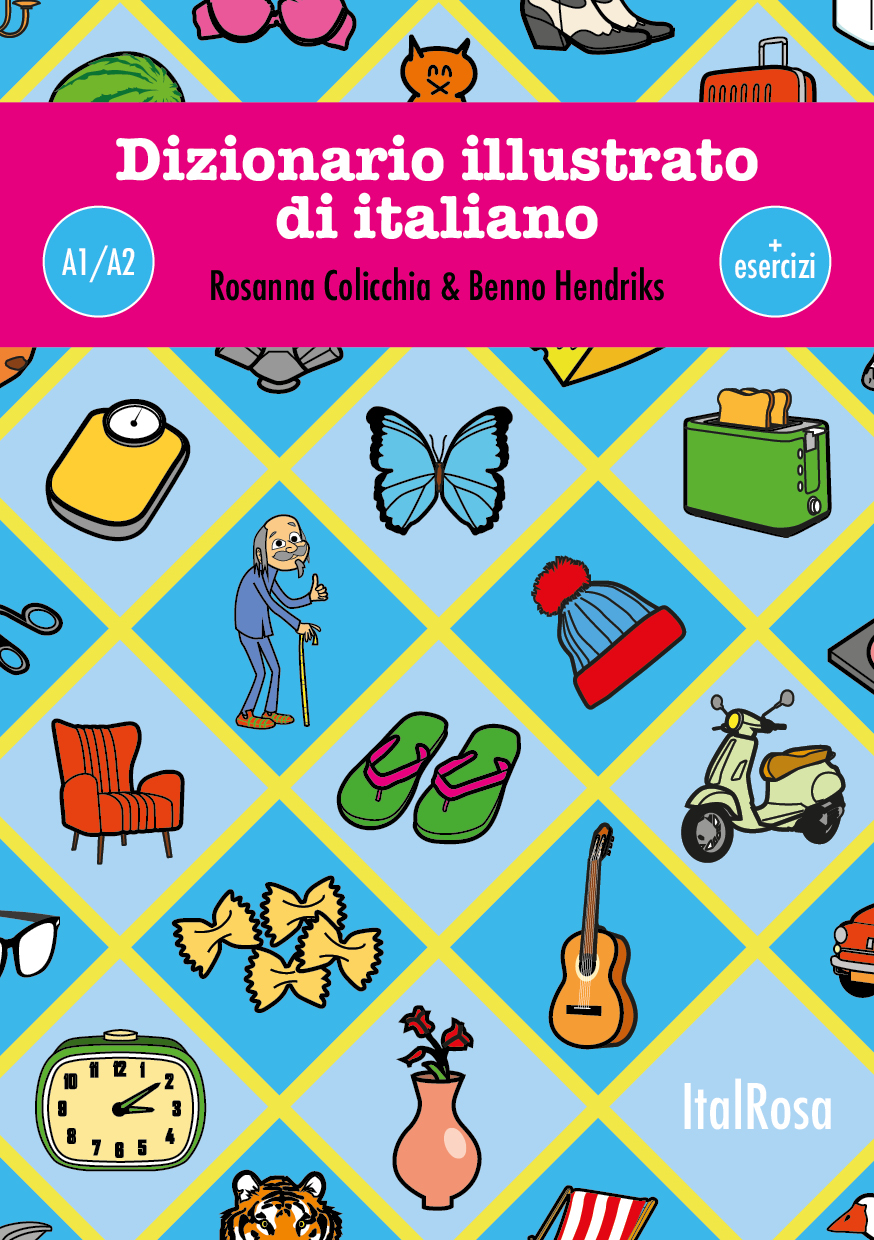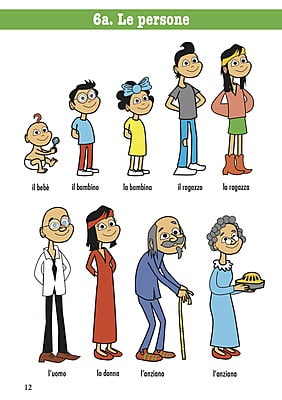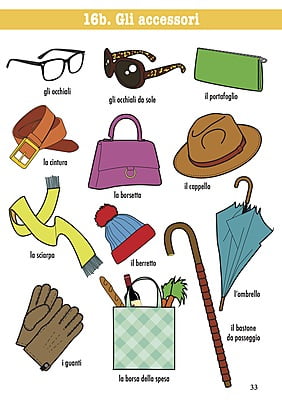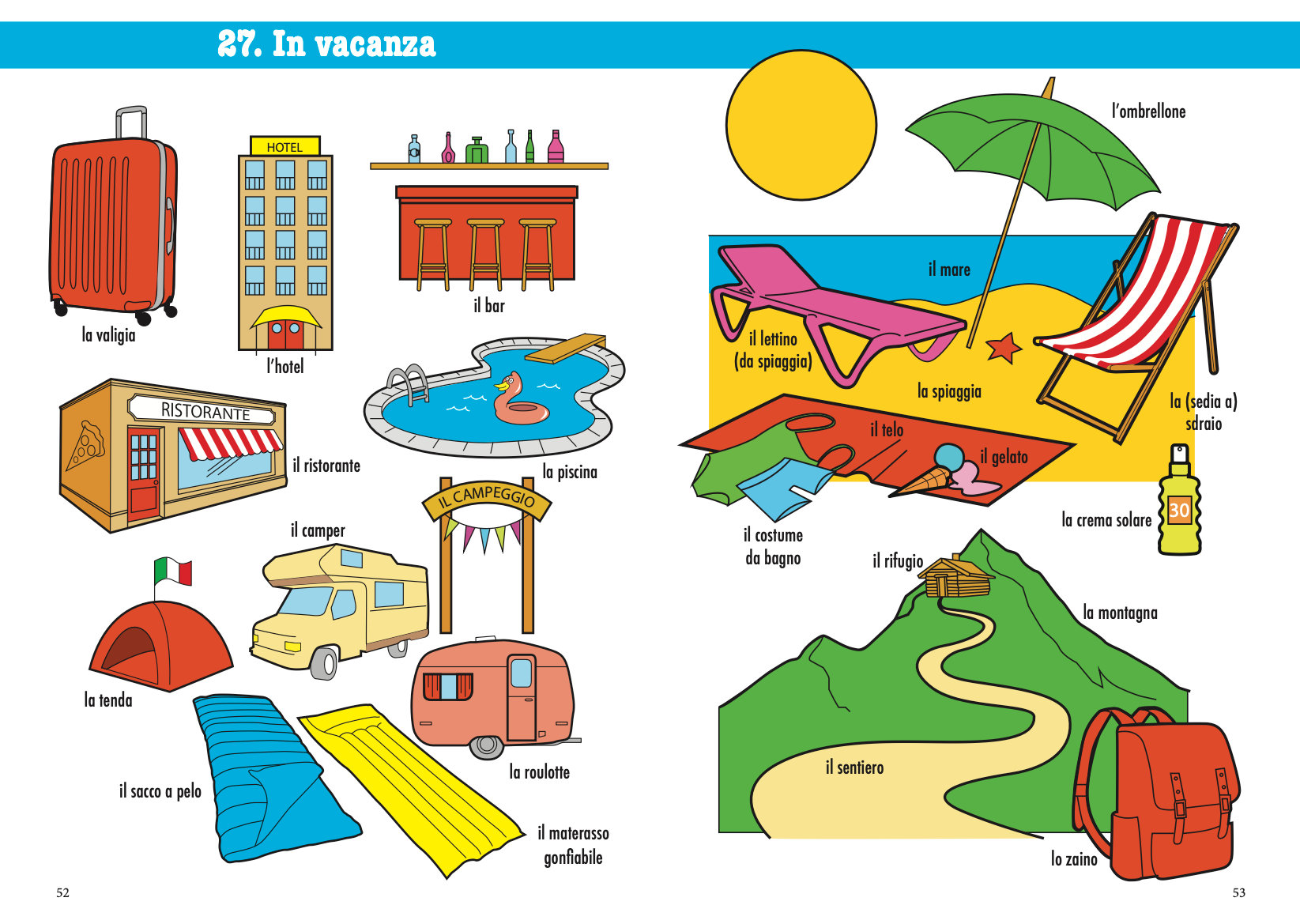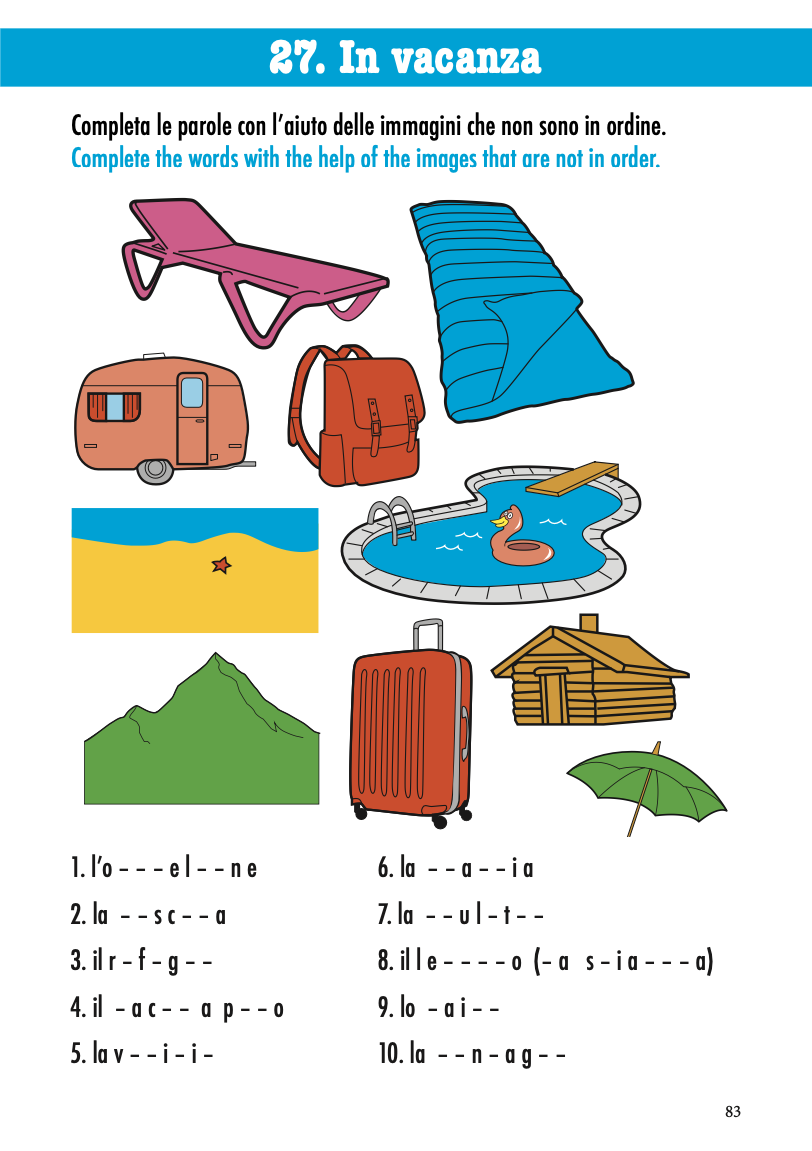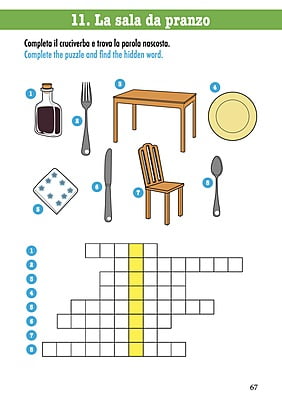 Dizionario illustrato di italiano
With this beautiful Dizionario illustrato di italiano by Rosanna Colicchia and Benno Hendriks full of colorful illustrations, you will learn as many as 500 Italian words. They are divided into 28 themes and provided with varied exercises. You really want to take this little book everywhere you go.
When you order this book from us, you directly support the authors Rosanna Colicchia and Benno Hendriks. Rosanna can sign your order if you like, also with a text of your choice. You can enter it as a comment in the shopping cart.
For bookstores that want to include the book in their inventory, the trade discount for textbooks applies. For language schools, a tiered discount applies. Please contact ItalRosa for information.
--

Met dit prachtige Dizionario illustrato di italiano van Rosanna Colicchia en Benno Hendriks vol kleurrijke illustraties leer je wel 500 Italiaanse woorden. Ze zijn verdeeld over 28 thema's en voorzien van afwisselende oefeningen. Dit boekje wil je echt overal mee naar toe nemen.
Als je dit boek bij ons besteld, steun je rechtstreeks de auteurs Rosanna Colicchia en Benno Hendriks. Rosanna kan je bestelling signeren als je wilt, ook met een door jou gekozen tekst. Je kunt die opgeven als opmerking in de winkelwagen.
Rosanna Colicchia has been teaching Italian for over 25 years and (co)author of several textbooks.
Benno Hendriks has been a professional illustrator and graphic designer since 2003.
--

Rosanna Colicchia is al meer dan 25 jaar docent Italiaans en (co)auteur van verscheidene studieboeken.
Benno Hendriks is professioneel illustrator en grafisch ontwerper sinds 2003.
Book Information

Binding Method: Paperback
Print: 1st edition
Release date: July 2023
Pages: 108 pages
Illustrations: yes, thanks to Benno Hendriks
Publisher: ItalRosa
Author: Rosanna Colicchia
ISBN: 9789090374673
ISBN: 627
Language: Italian (/English)
Bindwijze: Paperback
Druk: 1e druk
Verschijningsdatum: juli 2023
Pagina's: 108 pagina's
Illustraties: ja, met dank aan Benno Hendriks
Uitgeverij: ItalRosa
Auteur: Rosanna Colicchia
ISBN: 9789090374673
NUR: 627
Taal: Italiaans (/Engels)
Blurb / Flaptekst

Memorizzare le parole non è mai stato così divertente grazie alle accattivanti illustrazioni.
Immagini ricche di colori divise per temi ed esercizi rendono piacevole l'apprendimento visivo di 500 parole italiane.

Rosanna Colicchia è una docente d'italiano da più di 25 anni. Ha scritto vari libri di studio.
Benno Hendriks è un illustratore professionista da 20 anni la cui creatività non conosce limiti.
Vivono e lavorano entrambi nei Paesi Bassi.
--

Memorizing words has never been so much fun thanks to the eye-catching illustrations.
Colourful images divided into themes and exercises make the visual learning of 500 italian words enjoyable.

Rosanna Colicchia has been an Italian teacher for more than 25 years. She has written various textbooks.
Benno Hendriks has been a professional illustrator for 20 years whose creativity knows no limits.
They both work and live in The Netherlands.